Master Hypnoterapeut Dansk 2020
Denne uddannelse er for dig der gerne vil være en del af eliten, og fuldtidsprofessionel. Masteren arbejder med flere avancerede teknikker i forbindelse med oprettelse af hypnosen, såvel som avancerede terapeutiske teknikker under hypnosen. Derudover flere interviewteknikker, og selvhypnoseteknikker og meget mere til dig der vil i dybden.
Hybrid undervisning består af 4 elementer.
eLearning som du selv kan planlægge, dog med visse deadlines.
Live Online Supervision og Undervisning med mig, og ja det er LIVE! Dette er typisk en hverdagsaften fra 20-22.
Live Online sessioner med andre elever, hvor jeg monitorer og giver feedback. Samt mulighed for at øve med hinanden på andre dage også.
2 dages live certificerings og opfølgningsmodul, efter alle regeringes anvisninger i vores fantastiske kolonihave i Odense, eller et andet passende sted ligeledes i Odense.
Faktisk er det en mere intens måde at undervise på, og faktisk mere indhold for dig.
Og hvordan hænger det nu sammen?

Du får adgang til mere videoindhold, som du kan gennemgå og studere i din egen tid når du vil. Der vil være deadlines for at gennemse indholdet.
På Live Online Modulerne, følger vi op på de videoer du har set, kommer med yderligere undervisning. På den måde ved vi at det integreres godt.
Vi laver live "hands on" øvelser med teknikker, som almindelige sessioner. Det foregår i grupper af 2 eller 3, og jeg kan montere fra hvor jeg er.
Der kan øves individuelt alle deltagere imellem uden for aftalt tid, for mere øvelse og fleksibilitet.
Vi tilbyder supplerende minikurser som ekstra materiale.
På vores LIVE certificerings del, vil du være klædt godt på, og her gennemgår alle en del intense øvelser, mere "i dybden" viden, opfølgning og personlig supervision.
Alle sessioner optages og bliver tilgængelige for dig.
INDHOLDET PÅ UDDANNELSEN
Ericsonian Workshop – Ekstra ONLINE modul
Avanceret Kropssprog workshop – Ekstra ONLINE modul
The Hypnotic Bridge
Storytellings teknik
Avanceret induktionstræning & speedinduktioner - Ekstra ONLINE modul
The Induction formula
Non Verbal kommunikation - Ekstra ONLINE modul
Trancefænomener
Hypnotic flow
Frustrate response
Healing arm teknik
Hypnotisk healing
ZenZero Selvhypnose
Udvidet kontrolrumsteknik
Arbejde med vanskelige klienter
SELVE FORLØBET
Ved tilmelding får du adgang til Online Delen og de ekstra moduler der i relevant rækkefølge.
4 Juni - Live Online modul 20-22
11 Juni - Live Online modul 20-22
18 Juni - Live Online modul 20-22
25 Juni - Live Online modul 20-22
2-3 juli - Live Certificeringsmodul i Odense
Herefter tilbydes der en Live Online opfølgning for hele holdet efter behov.
Your Instructor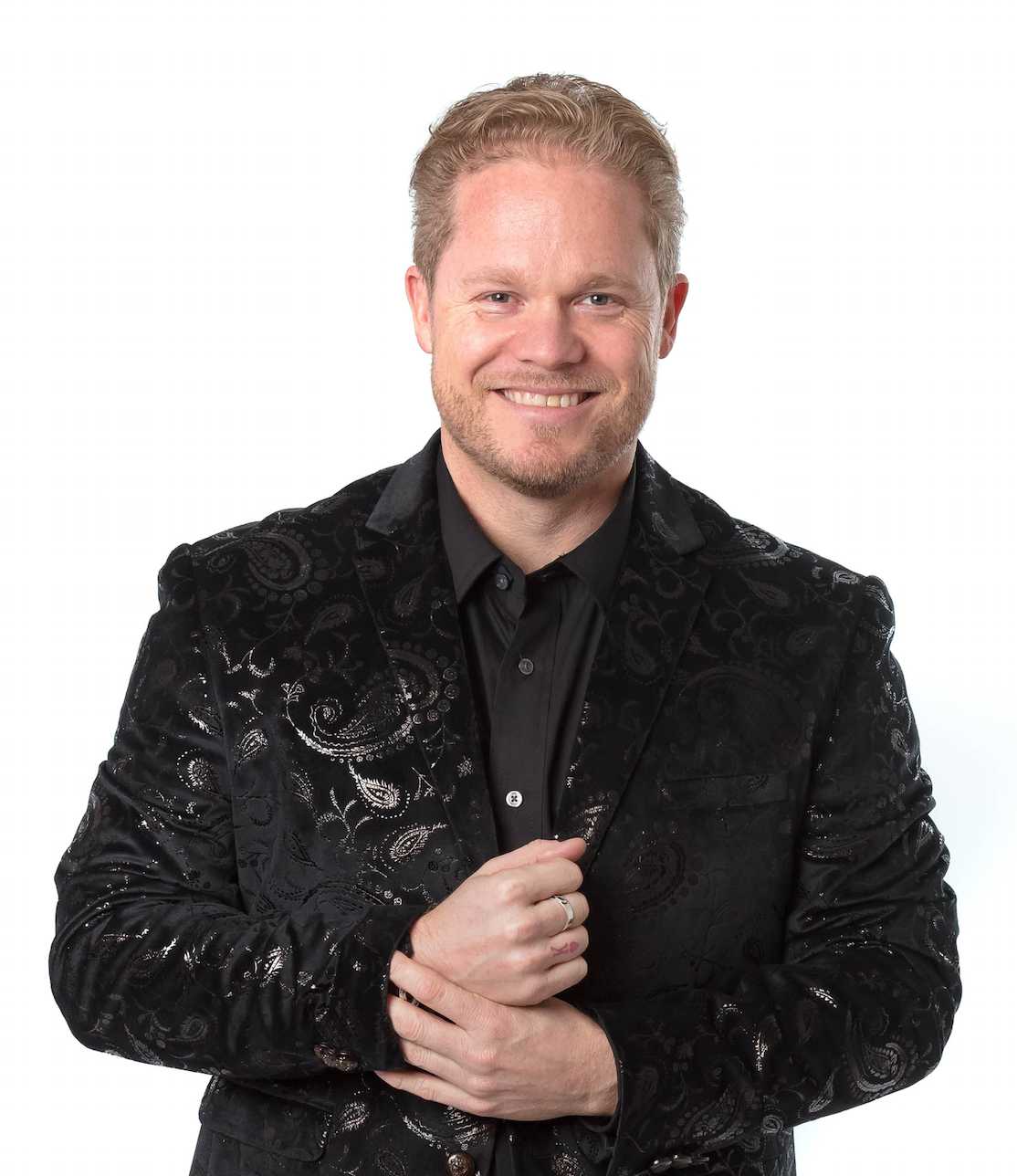 CEO / MASTER TRAINER

Receiver of ICBCH's Award of Contribution to Hypnotherapy 2018

Receiver of ACHE's Award of Recognition for an Outstand Presentation 2018

Receiver of IHF's Award of Excellence of International Education 2013.

Featured TEDx Speaker at Penn State 2018

Certified HNLP & NLP Trainer

Certified Trainer in Brain-basedLeadership & Training

Certified NLP Practitioner & Master NLP Practitioner.
Certified Master Hypnotherapist.
Certified Transformational Leadership Consultant.
Certified Executive & Professional Life Coach.
Certified clinical hypnotherapist.
Certified Conversational Hypnotherapist.
Certified Ericksonian Hypnotherapist.
Instructor of: Body language, mindfullness, self hypnosis & advanced Hypnotherapy & communication.